Welcome Innexus Member
Welcome to Marketing4ECPs! Innexus was acquired in 2021, and all account management is now provided through Marketing4ECPs. By merging our networks of resources and expertise, we can even better support the growth and profitability of eye care practices across North America.
If you have website updates, please submit a case, and one of our customer care specialists will look into it.
What We Do
We are known for building the most beautiful and high-converting websites in eye care but also delivering the highest-performing digital marketing services. Every month you will see the data to back that up and numbers on how your website and marketing are performing. No matter your objectives, Marketing4ECPs will help your practice thrive!
We've helped 1000+ practices across North America reach their objectives.
Data is Power!
Have you received your 6-month website report? This report contains important information about your website's performance and how it can be improved. Ready to discuss action items from this report? Contact your account manager so they can review this report with you.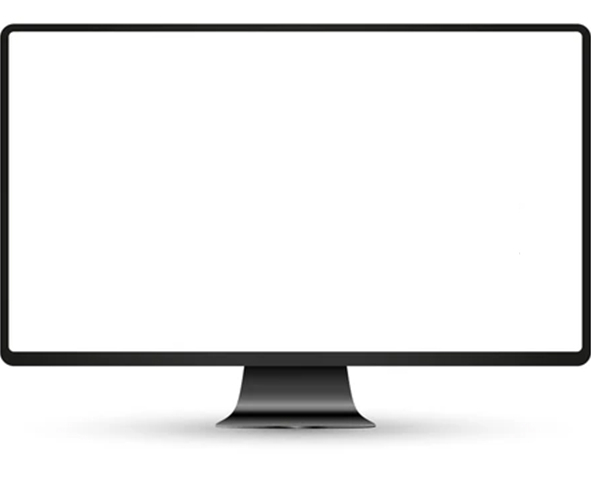 Get Ahead With Your Social Content
Trying to keep up with posting on social media but missing important dates and opportunities to share content? Contact Kristen and ask for your free "Eye Opening Social Media Inspiration Calendar and Goal Planning Vision Board". You'll find important days that you can celebrate on social media and planning tools to ensure you can stay on top of your social media plan.

Meet Our New Essential+ Website
Learn how to drive more traffic organically to your website with our NEW Essential+ website.
Modern Template Website
Marketing Audit
Marketing Membership
Up to 5 pages of custom content and graphics, SEO performance monitoring, and the option to include medical content.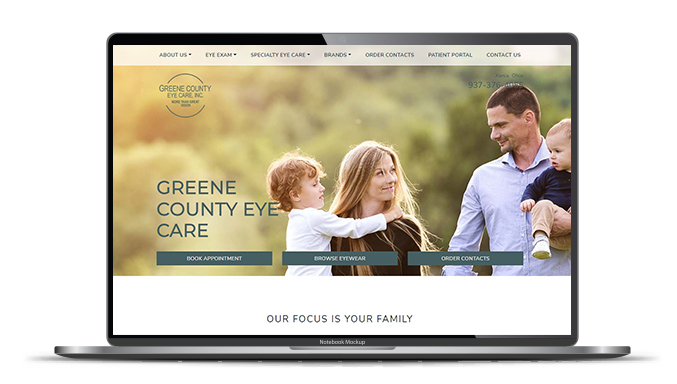 Contact Us
Looking to learn more about what Marketing4ECPs can do for your practice? Book a Demo with our Innexus Specialist today.
All New Members Receive a Social Media Strategy
Social media is a great way to attract potential patients and engage with current patients to guide them through your sales funnel. With your free social media strategy, you will receive:
A current audit of your Facebook and/or Instagram accounts
A competitive analysis
Content pillar suggestions
Ideal patient persona evaluation
Are you ready to start engaging on social media? Book a demo with our team and get started today!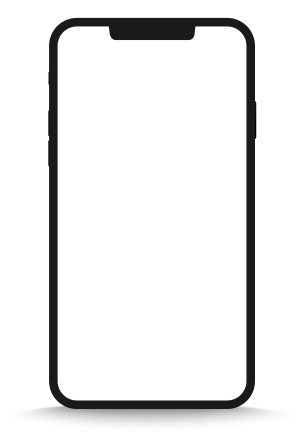 Membership HQ
All members have access to our Membership HQ portal, which includes our social media library, a marketplace for your printing needs, and ample training and learning materials tailored to eye care practices. If you want to learn more about everything that is included in our membership, tour our Membership HQ portal. If you have any questions, please don't hesitate to contact us for a free demo.
Complimentary Website Audit
A website audit can help you identify areas where your site could be improved – from load time and responsiveness to design and functionality. Our free audit checks for all of these factors so you can make your website the best it can be.
You want your website to look great and function perfectly, but sometimes it's hard to know where to start. That's why we offer a free website audit – so you can start making your site the best it can be.
Sign up for a free website audit today!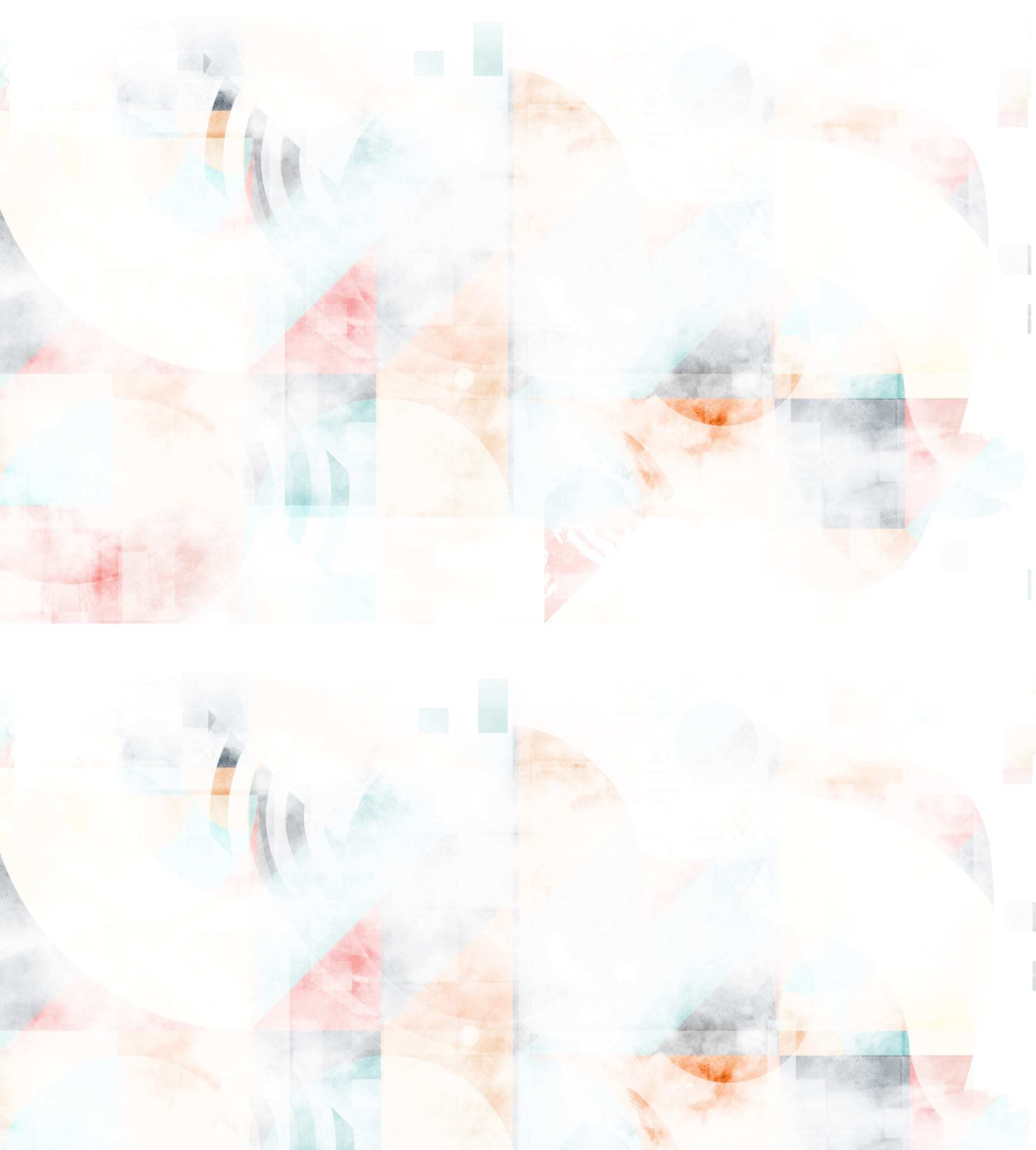 Essential
Our essential websites are perfect for new start-ups and small practices. If you are ready to create – or upgrade – your online presence and want to get started right away, our essential website is for you.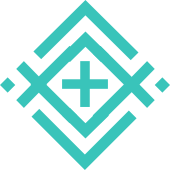 Essential+
Our essential+ sites are a step up from our essential sites. You'll get all the ease and speed of our essential sites, but with 5 extra pages of custom content to tell your patients about your specialty or area of focus.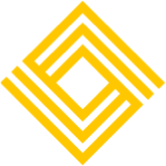 Enhanced
Being the most popular option, our enhanced sites target the 5 sections of your website that are most responsible for driving your revenue. These sites include 5 pages of custom content and a fully customized homepage to showcase your brand and give website visitors something to talk about.
Premium
Our premium sites are custom websites with 20-25 pages of custom medical content, SEO performance monitoring and custom design.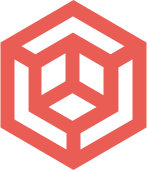 Custom
Custom sites are completely custom sites, and are available only by request.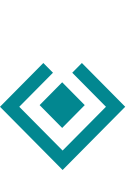 Enterprise
If you have multiple locations or require multiple websites, our Enterprise option is built for you. Essential
Essential+
Enhanced
*MOST
POPULAR
Premium
Custom/
Enterprise
Marketing
Membership
Marketing Audit
Website
Responsiveness
Website
Accessibility
Hand Selected
Imagery
Enhanced SEO
Framework
Custom Content

(5 pages)

(5 pages)
(5+ pages at cost)

(20 – 25 pages)
Enhanced Custom
Homepage
Enhanced Creative
Consultation
Full Brand
Guidelines
Premium Design
Need something
more specific?
Discover Our Website Solutions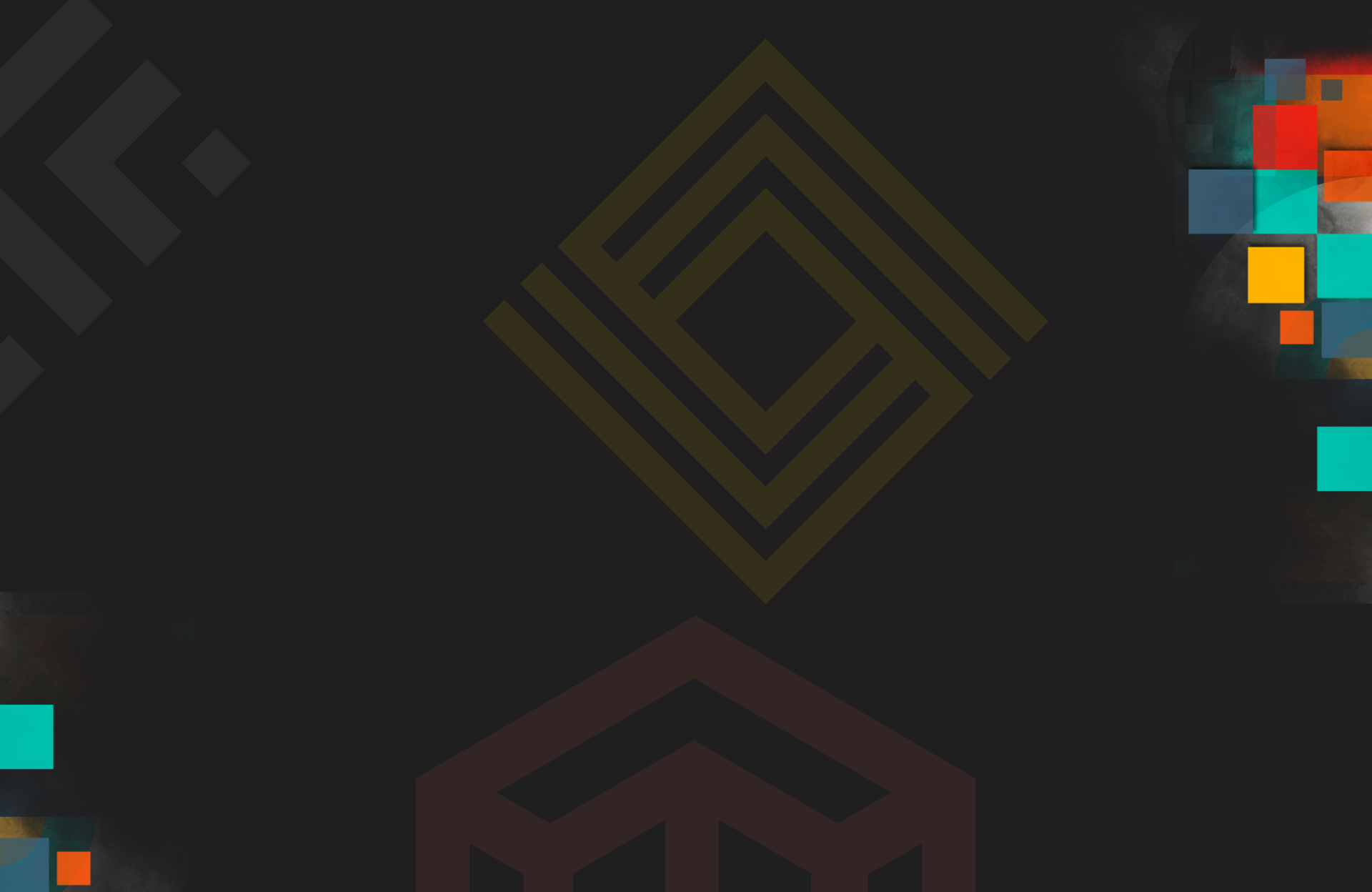 What We Can Do For You
We'll work with you to build a customized plan that respects your budget, represents your unique practice, and achieves your objectives.
Marketing Membership
Search Engine Optimization
Google Ads
Social Ads
Email Marketing
Social Media
Branding
Dry Eye Marketing
Medical Niche Marketing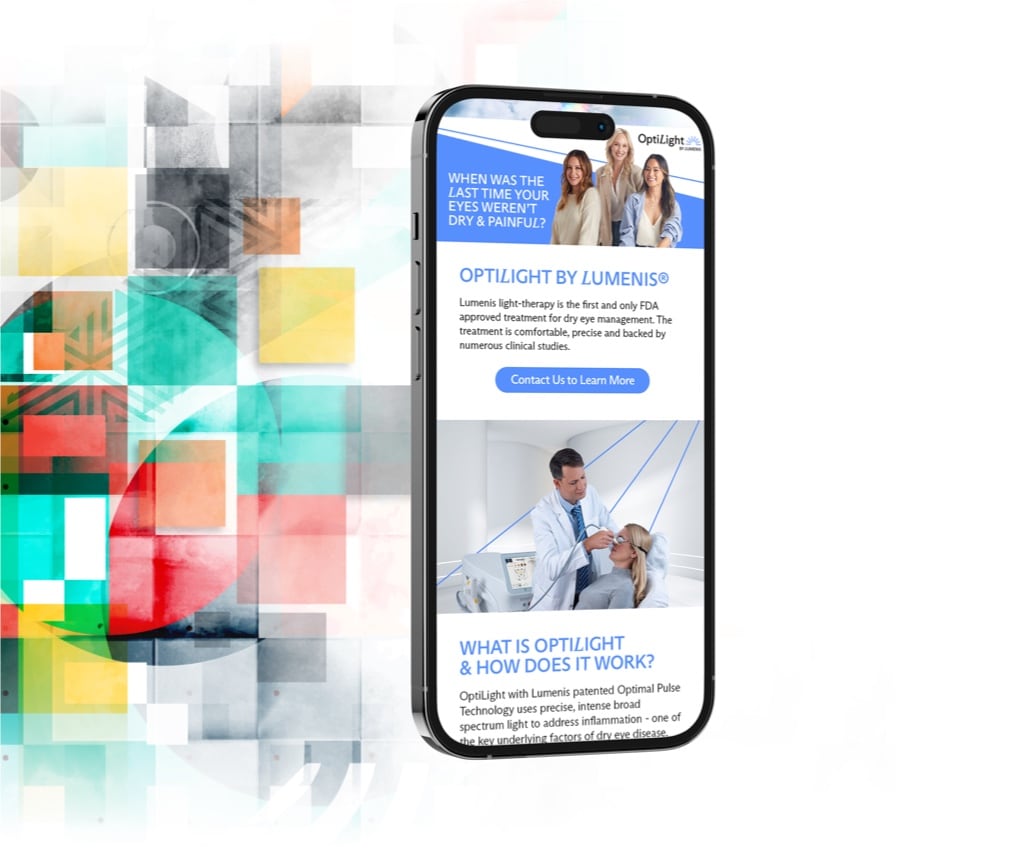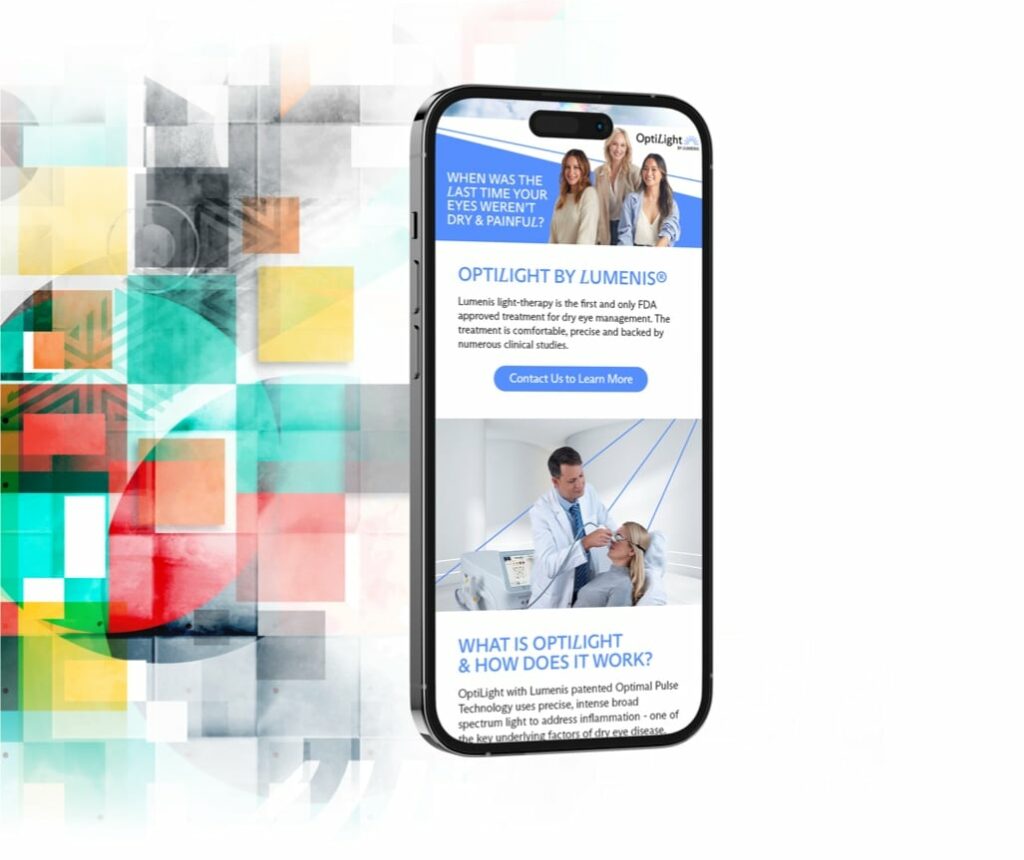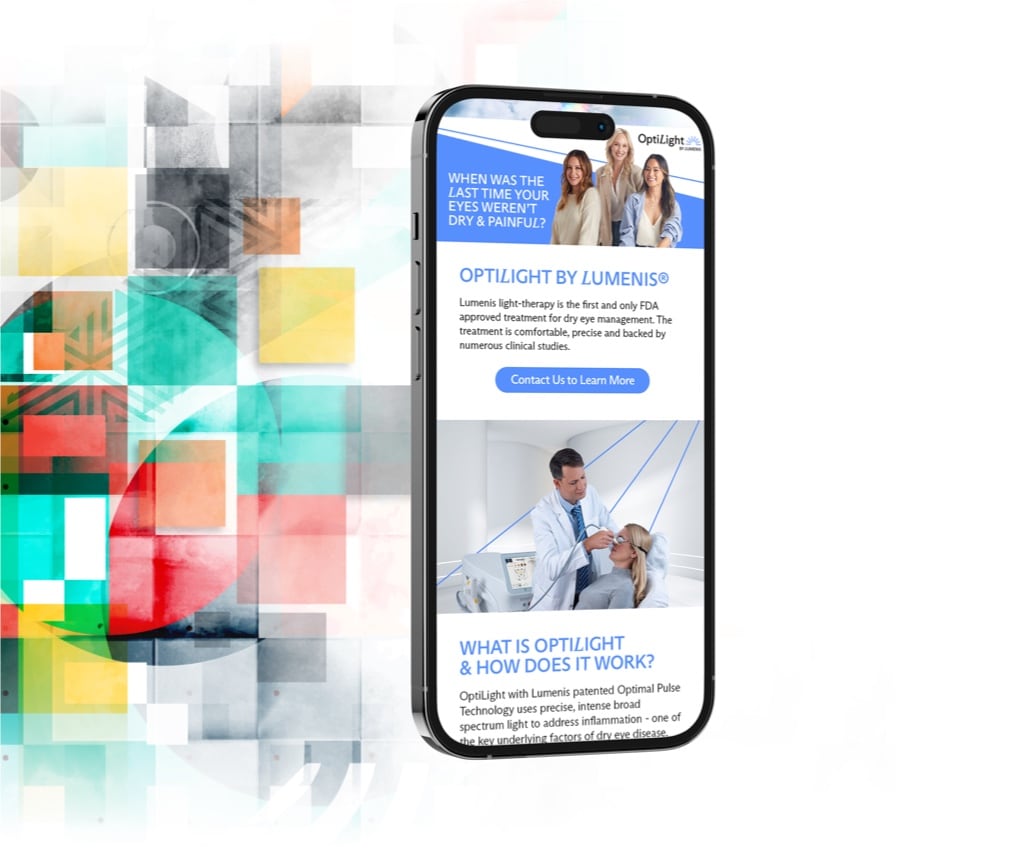 Our Lumenis Partnership
We understand that specializing in a niche service can help elevate your practice – and how it is crucial for your patients to understand what you offer.
Marketing4ECPs' partnership with Lumenis was developed to support its clients with innovative marketing solutions. We support the marketing behind the OptiLight system, helping practices drive awareness to this specialized treatment and make the most of promoting their investment.
What Industry Leaders Are Saying
Our work speaks for itself, but don't just listen to us. See what industry leaders have to say!
Why would you do this yourself? The team at Marketing4ECPs is great, and they make all of my marketing look incredible. I love how they incorporated the art around my community into my website.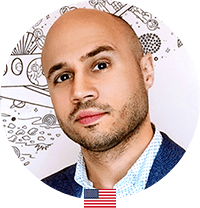 Thank you to the awesome team @marketing4ecps for making my vision a reality and creating a gorgeous website!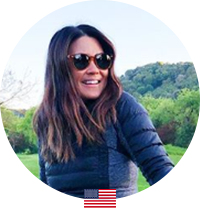 Luminance Vision Optometry
I love my website, and the team at Marketing4ECPs worked alongside me to bring to my vision to life.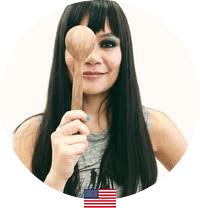 Oakland Vision Centre Optometry
We're super happy and impressed with Marketing4ECPs. The work they create for us is better than anything we could create ourselves.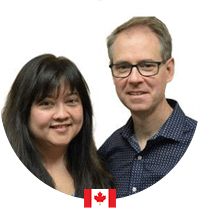 Dr. Jeff Goodhew & Dr. Tina Goodhew
Abbey Eye Care, Oakville, Ontario
I can't say enough good things about M4ECPs and what a pleasure it was to work with their team. They genuinely listened to the vision and feel I wanted to create for my practice and their level of detail was exceptional. They were able to bring my vision to life in website format and I cannot recommend them enough!