Social media has changed a lot of things about our culture. It's changed the way we communicate with each other, the way we share information about our lives, the way we maintain friendships, and even the way we market our businesses. Tools like Facebook, Instagram, Pinterest, and Twitter are all great ways to drive awareness and advertise your eye care practice.
But like all technology, social media is always evolving, as is the standard consumer response to it. If social media is going to continue to be a valuable marketing tool for your practice, you need to make sure that your approach evolves with the technology.
I've put together a list of some of the biggest changes, the most exciting trends, and the best practices that you should be aware of if you're going to continue using social media to advertise your practice.
The Biggest Changes
Consumer Suspicion
Pretty much anyone that has ever used any social media platform has gotten a message or friend request from a suspiciously attractive girl asking to chat. Web users are being absolutely inundated with bots; automated programs that pose as humans as a means of influencing consumers to purchase certain products or try certain services.
A more obvious bot will make a comment or send a message that is completely unrelated to anything you posted. However, there are also very convincing bots that are quite hard to spot.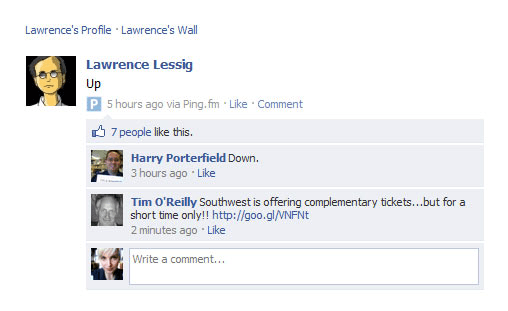 We've always known that the internet wasn't necessarily the most trustworthy place, but in 2019, we are more aware of that fact than ever. As a result, we're often hesitant to trust any claim that we see online.
We're also becoming more guarded about our personal information. Several big websites have had some sort of data breach in the last year, including Yahoo, Facebook, and Google+. Say what you will about web users, but they learn from their mistakes. With cybersecurity issues cropping up at what could be called an alarming rate, consumers are keeping their details a lot closer to the vest.
Content Consumption
Different types of content tend to go in and out of vogue every few years. One example would be Vine, which was one of the most popular social media platforms for a while, but eventually folded and ceased to exist altogether.
One of the social media elements that seems to be growing more than ever before is the story. When I say story, I mean the feature on Facebook and Instagram that allows you to post temporary photos or videos throughout the day which expire after a period of time. In the last year, Instagram stories have started to outperform regular Instagram posts. If you're not currently using the story feature on your Instagram and Facebook, now is the time to start.
The Struggle to Stand Out
Practically every business has its own Facebook or Instagram page now. This trend is awesome because it allows people to learn more about the businesses they interact with before spending money. The problem is, over the last year, people have started following more and more business pages.
At this point, it's pretty unlikely that you're the only business page your followers follow. That means you to have to compete for their attention. With so many other business pages to contend with, it's more crucial than ever that you post engaging, interesting, and unique content that users want to see and actually find value in.
The Trend You Should Try
You might be familiar with social media influencers; usually people with a good reputation related to a specific niche and a significant following on Instagram or other social media platforms who will endorse products or services for a fee. Kylie Jenner is a prime example of an influencer, particularly for beauty and cosmetic communities.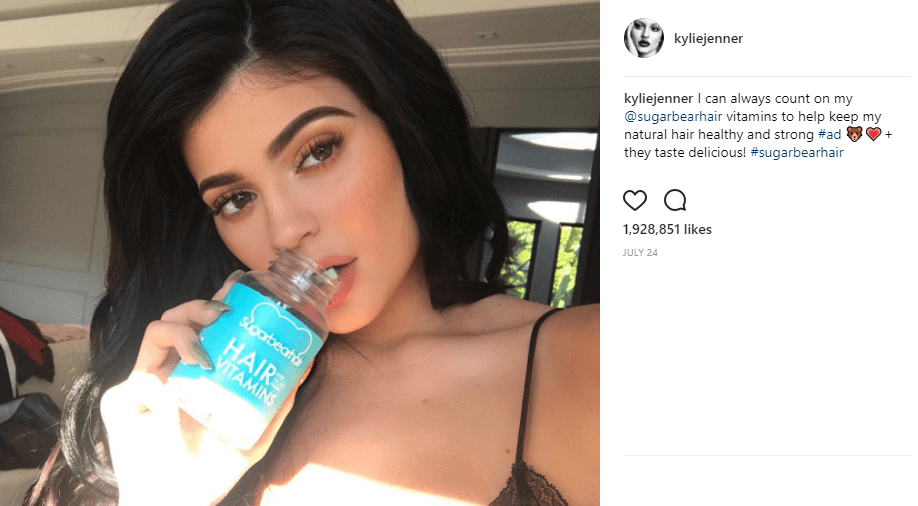 Obviously, working with an influencer isn't attainable for everyone, as they can cost millions per post. However, in 2019 micro influencers are a cheaper and possibly more effective option for a similar result.
According to Medium, micro-influencers (influencers with fewer than 30,000 followers) might be more effective for your campaign than the big names. The public perception is that micro influencers are more invested in what they do and feel some sort of responsibility to their followers. As a result, web users tend to view them as a more trustworthy source than big-time celebrities who seem to be willing to put their name on anything.
As a trend, micro-influencers are just continuing to grow. Working with one to promote your practice could be hugely beneficial for you, as it allows you to reach a more niche audience. For example, working with a micro influencer who primarily posts about makeup and beauty-related topics would be an excellent resource for a campaign promoting Latisse.
Best Practices For Your Practice's Social Media

Quality Over Quantity
There was a time that upload and post schedules were more important than the actual content you planned to upload or post. But times have changed and these days, web users are a lot more discerning. If you inundate your followers with unfunny memes every day for no particular reason, chances are they're going to become bored or irritated and unfollow you. Instead, try to avoid posting until you have something to say.
Consumers appreciate useful and insightful content. Rather than posting for the sake of posting, make a point of finding or creating content that offers some kind of genuine value or interest to your audience. Listicles, how-to guides, and do it yourself type manuals often perform really well because they provide valuable information to make the user's life better. If all of your content falls under that general banner, your engagement will speak for itself.
Keep an Eye on Your Metrics
Each platform has its own analytics, and those analytics keep getting better and more insightful as time goes on. It's important that you don't continue using your social media accounts based on the analytics you saw back in 2009.
Check to see how your content is performing at least once every quarter and then adjust your content strategy based on what you see. If videos talking about how to handle eye emergencies are performing really well, start looking for ways that you can replicate that success by making those videos into a series or making new videos that cover a similar topic.
Are You Investing in the Right Platforms?

Realistically speaking, there is no one right or wrong platform. The right platform is the one that gives you access to the right demographic. For example, Pinterest is very popular among women, LinkedIn is best used for business-to-business marketing, and so on and so forth.
Think about your strategy and what kind of audience you're trying to reach. You may find that your social media strategy varies based on the platform, because each platform has a slightly different audience. That's totally fine.
Stay Current to Stay Successful
Social media will continue to change, but it's certainly not going anywhere. It might seem overwhelming, but the trick really is just to pay attention. Make a mental note of the most popular or effective pieces of content that you see. What social media platforms are in the news, and what is everybody talking about?
By keeping up with trends in social media, you can stay at the forefront of what's popular when marketing your practice for social media, giving you the edge against your competitors for the foreseeable future.