LinkedIn is the professional version of Facebook, and it's not just applying for jobs anymore. We look at LinkedIn as one of the most prominent networking websites available. It's time to make the most out of this platform for your eye care business.
We see a lot of Optometrists who have not set up a personal profile, and many more that are not active at all on the profile they did create! Why is it important? Because your patients will find and view your profile more than you realize. When someone searches your name on Google, your LinkedIn profile is one of the first searches that shows up.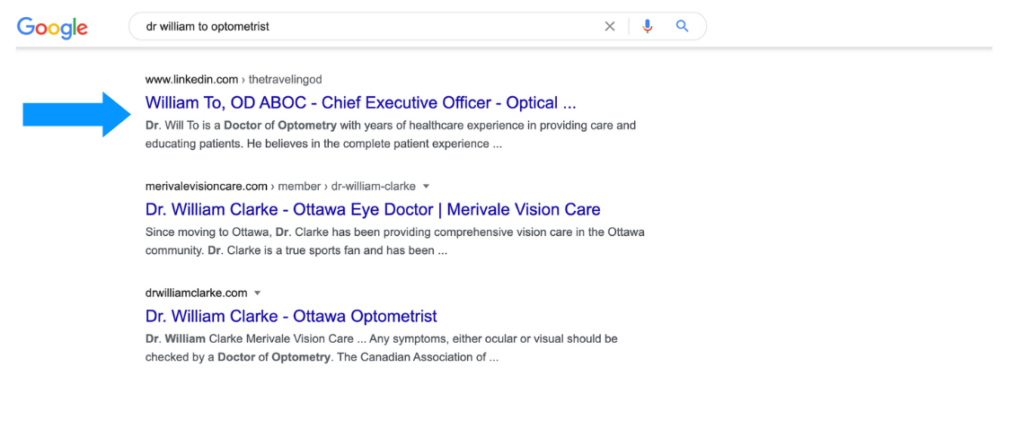 Think of it as part of your online presence and an extension of all the other online initiatives you have going like Facebook, Instagram, etc.
Start by creating a great profile. Add a personal image, cover image, title and fill in as much information as possible including experience, education, and accomplishments. Here is an example of a completed personal profile page (thanks, Dr. To!).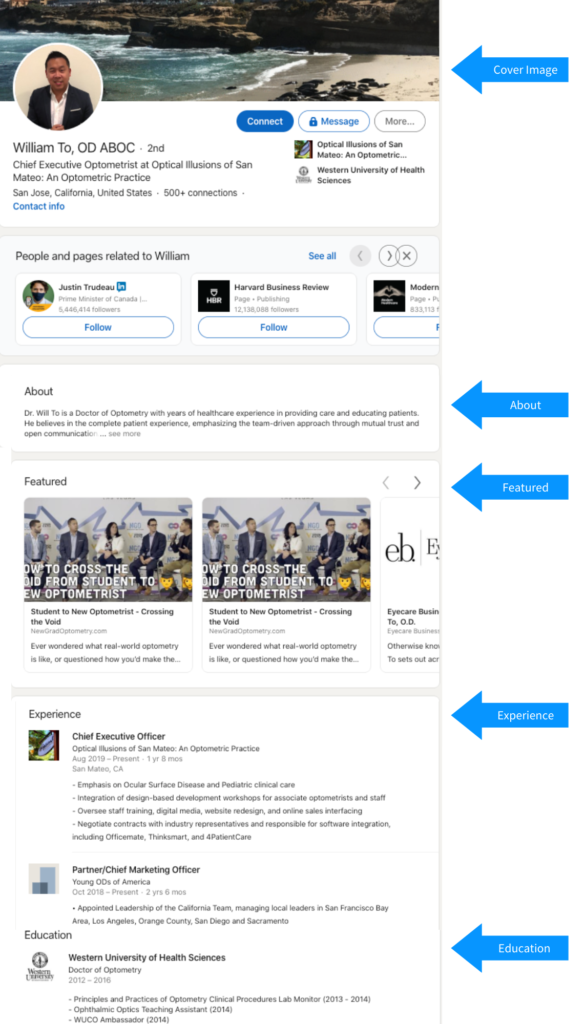 You also want to link to your company page from your personal profile. Haven't claimed your company or business page? You are not alone…over 50% of businesses don't claim their business page and fill in all of the pertinent information. It is just as important to have an up-to-date business page because it is also indexed by Google when a consumer is searching for your practice.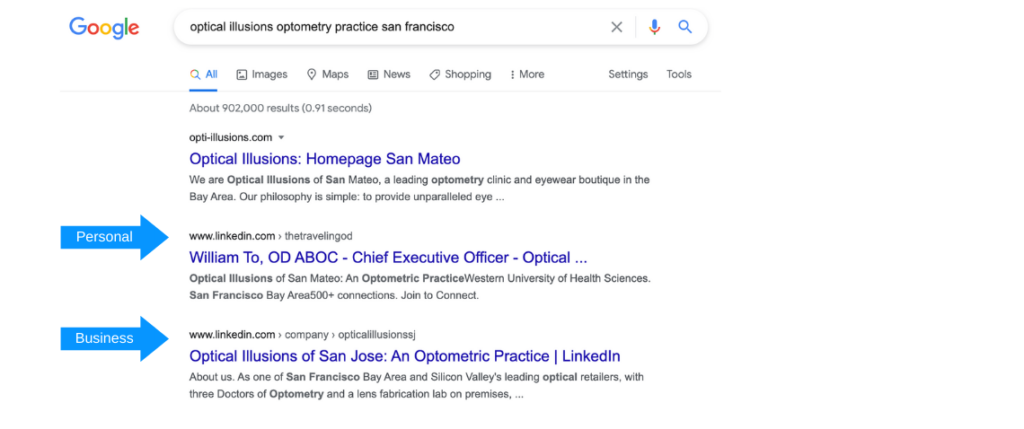 Once you have your profile set up, start connecting. The easiest way is to invite colleagues to connect but don't forget about your patients. Also, plan on posting at least once every two weeks. Share a post from your Facebook page or a blog you wrote. Like and share other posts you see on LinkedIn, stay active and visible.
Ready to get set up? Check here for step-by-step instructions on everything from setting up your personal profile to claiming your business page.
If you want to see someone who is super active on LinkedIn. Follow me!