Patient care has always been important, but now it's becoming a key differentiator for businesses. Over 50% of consumers have canceled a transaction because of bad service. If you don't have the customer service standards to back up your marketing, your marketing dollars are probably going to waste.
How Important is Patient Care?
Patient care is becoming more and more crucial, and for some patients, it's even more significant than the procedure or product itself. When patients visit your practice, they should receive more than an eye exam or contact lenses. They should get an experience that is warm, welcoming and exceeds expectations.
Especially if there are a number of competing optometrists in your area (which there probably are), exceptional patient care is a great way to differentiate yourself. Some are even saying that above-average patient care is the new marketing. On an average day, people see between 4,000 and 10,000 ads. It's becoming harder to get a patient's attention with traditional marketing.
Many patients ignore the ads in their life, but positive referrals from their family or friends are hard to ignore. Happy patients are more likely to recommend your practice to others, in addition to coming back themselves. These positive referrals are known as word of mouth marketing, which many experts refer to as the most valuable form of marketing. There's a reason why many businesses (including ours) reward customers for referring others.
How Much it Really Costs to Lose a Patient
Cost of acquisition is the metric used to measure how much it costs to get a new patient. You can calculate your cost of acquisition by dividing your marketing spending by how many patients you gain in a given time period. Your cost of acquisition calculation will vary widely based on your industry and your location.
Have your cost of acquisition? Well, that number is five times more than the cost of simply keeping an existing patient. You might have heard this statistic before, as it's very widely-referenced. Yet, it's crucial to remember because it shows the true value of patient care and retention. On top of that, the success rate for selling to new patients can be as low as 5%, but for existing patients, it can be as high as 70%. Marketing aside, existing patients are the core of any practice. Typically, 65% of all sales come from existing customers.
How to Improve Patient Care through Marketing
Patient Relationship Management
Patient relationship management (often called customer relationship management in other industries) is the way your practice interacts and engages with patients. It can be synonymous with software, but no matter how you do it, the focus is on the relationship between patients and your practice. When a patient visits for an eye exam or treatment, make sure you're collecting their email address or phone number. Use that contact information to follow up with your patients. Do they have any feedback or questions? Do they want to prebook their next exam? Do they want to follow you on social media or sign up for your mailing list? At the very least, show your thanks and appreciation for having them as a patient.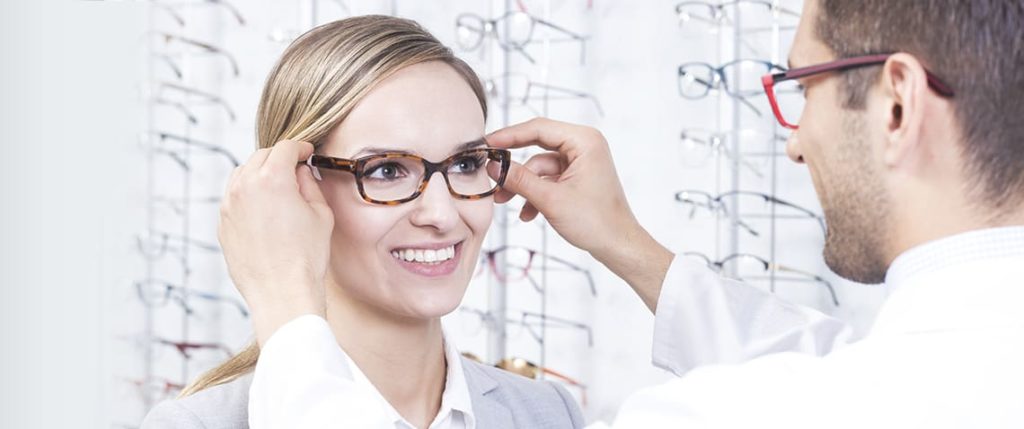 Social Media
Social media should be part of your customer service strategy, not just your marketing strategy. Many patients are looking to social media when they have questions about your practice. 80% of people use social media to engage with businesses, so it's important you're there to answer them.
Your social media manager should be ready to answer patient questions, comments, and messages. While they shouldn't be giving optometry advice over Instagram, they should be able to answer common patient questions about services, treatments, and hours. Some practices use a "question book" type of document to handle this, but whatever method you use, make sure it provides the best patient experience.
Patient Expectation Setting
Setting expectations for your patients is another important way to make sure your customer service and marketing are inline. It can be tempting to make bold marketing claims, but it's important to be realistic with your messaging. For optometry, it's actually the law in many places.
For example, you shouldn't advertise weekend appointments if your practice isn't actually open most weekends. Over-promising cases bad patient experience and even worse reviews. When in doubt, follow the old saying "undersell, over-deliver".
Sharing Patient Stories
Sharing patient stories has the same power as word of mouth marketing. Featuring patient stories in your marketing is especially effective because it's relatable and authentic. Patient stories featuring a time went above and beyond for a patient can be particularly effective, as long as you make sure you aren't over-sharing or publishing sensitive information.
There are a number of ways you can share patient stories and they can be customized to fit different budgets and marketing methods. You can start by simply sharing patient reviews on your website and you can take it as far as creating a video campaign around a happy patient.
Patient Loyalty Programs
A patient loyalty program is one of the most effective ways to reward (and retain) existing patients. Rewarding your current patients has its benefits too, and it can be 25% cheaper than acquiring new patients.
Compared to retail stores, it can be slightly more difficult for optometry practices to implement, but it isn't impossible. Some optometrists, for example, offer discounts on contact lenses or glasses.
If you're ready to create a marketing strategy focused on patient care, our digital marketing experts are ready to help. We specialize in digital marketing for optometrists, and we have the experience to help you retain more patients while helping you reach new ones. Contact us to learn more and to book a call with our team.