Think about the last time you did an image search on Google. Chances are that several of the results you found were Pinterest entries.
Pinterest images on Google aren't going anywhere anytime soon. In the meantime, there's a huge opportunity for your business to gain exposure and improve its organic search rankings through Pinterest.

Is Pinterest Just for Images?
Technically, yes. Each pin is designed to showcase an image. But that doesn't mean you can't use it to highlight other types of content. Posting the right kind of image with an engaging headline can grab the user's attention. But you can also include a link to your blog, a webpage, a video, or virtually any other kind of content in the description.
If you can spark interest with your headline and image, there's a decent chance users will either click-through to consume your content or re-pin your post so they can revisit it later.


Stats You Should Know
Pinterest has a reputation for being home to craft ideas, wedding inspiration, and recipes. Sure, that's a good chunk of Pinterest's use case, but the platform deserves a lot more credit than it generally gets. Here are some statistics to help illustrate the potential value of Pinterest.
93% of users plan purchases on Pinterest
55% of users shop on Pinterest
90% of weekly pinners have made purchases through Pinterest
40% of users have $100,000 in household income
45% of all female internet users have Pinterest
Best Practices for Your Pinterest Posts
It's clear that Pinterest represents opportunity. But how can you tap into that opportunity for your eye care business?
These are some strategies you should adhere to when posting on Pinterest to help your pins go farther.
Format Your Images Properly
Some images work better than others on Pinterest. Pins are designed to house a portrait or vertical photo, so be sure to avoid uploading landscape images.
You'll get the best results using a 2:3 aspect ratio, or 600×900 pixels. You can use square images as well, and they tend to perform just fine. The one thing to keep in mind is that a slightly longer image takes up more real estate on the user's feed, making it harder to ignore.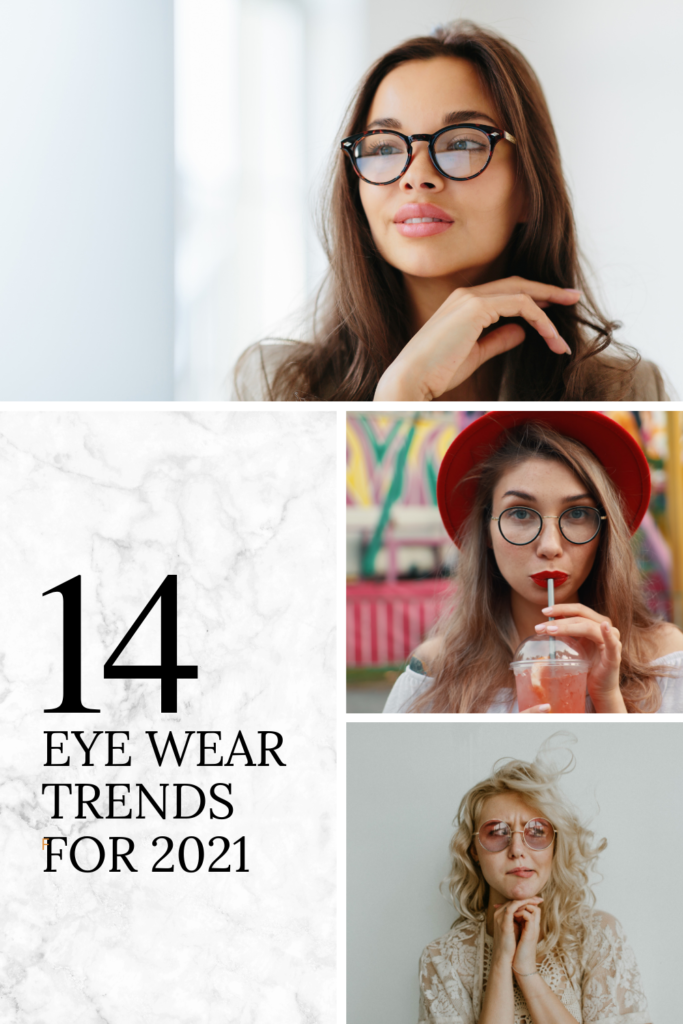 Don't Neglect Your Descriptions
Your pin descriptions are arguably the most important part of your pins. They're the part of the pin that has the potential to rank on Google.
Descriptions should be detailed, including lots of relevant keywords. There is one caveat to this, though: do not stuff keywords into your descriptions for the sake of getting them in there.
Imagine we posted an infographic showing which frame shapes work best for each face shape. Here's an example of an overstuffed description:
"What kind of eyewear glasses frames suit your face in Abbotsford? Our Abbotsford optical opticians find the right eyewear frames glasses for your square face, round face, heart-shaped face. Find trendy 2020 eyewear glasses styles in Abbotsford that work for your face shape."
Here's an example of a description that includes keywords without stuffing it.
"Different types of frames work better for different face shapes. Whether you've got a square, round, or heart-shaped face, our opticians can find the most flattering and stylish eyewear for you. Find your new favourite glasses at our Abbotsford boutique."
This second description uses fewer keywords, but it's actually more effective because it speaks to user intent, rather than trying to cater to Google (which is too smart for that kind of strategy at this point anyway.)

New Content Performs Better

Re-pinning content from other users is fine, but it's far better to create a new pin, particularly a new pin featuring your own content.
Even if you're creating new pins highlighting your own old blog entries or infographics you made on Canva, introducing new content onto the platform is always the best way to go.

Don't Underestimate Pinterest
Pinterest isn't just for crafternoons and wedding planning anymore; it's a viable platform to promote and grow your business. Using it properly could be your ticket to improving your digital presence.